Sports, Recreation and Culture Programs
Starting April 1 at 9 a.m., registration for ProKids will be managed by the YMCA of Niagara. For more information and to register, visit ProKids - YMCA of Niagara.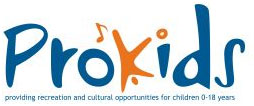 Niagara's ProKids program supports the participation of eligible children and youth in the sport, recreational or cultural activity of their choice.
Eligibility
ProKids can help in covering up to $100 of the cost of recreational/cultural programs if you:
Live in Niagara

Have a child between 0-17 years old
Have a taxable income below $40,000 (per year)
Contact
For eligibility or general information call 905-984-6900 or 1-800-263-7215 ext. 3797 or email ProKids
ProKids is managed in collaboration with the YMCA of Niagara and a Community Advisory Council. More than 200 businesses and agencies provide supports to the ProKids program to ensure that children and youth are able to take part.